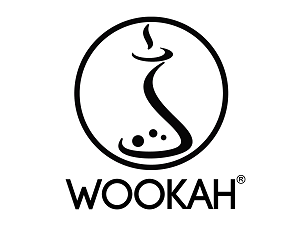 Dynamically developing company DeMi Poland is the owner of the WOOKAH brand. Our products are made of highest quality of wood, metal, leather and glass. We deal with all processes from concept and design phase to the final phase of selling ready product to customers and our distributors located around the world. Our main sales activity is export market. We sell WOOKAH worldwide but what makes it special is that WOOKAH is all made in Poland, we support Polish suppliers and local enterprises which can provide us with materials of very high quality. The company growth would not be possible without the commitment of our passionate team - so if you feel you are open-minded, trustworthy and ready for new adventure - apply to join us!
Key Activities:
Contribution in the development of an international marketing strategy as well as its implementation,

Taking part in the management of Social Media profiles (Facebook, Instagram),

Contact with followers and fans through Social Media,

Developing marketing materials,

Active cooperation with Partners worldwide (including influencers),

Marketing data analysis,

Participation in the development of new brands at early states and their further management,

Complex event management - especially preparing company's participation in trade shows worldwide,

Cooperation with other departments closely related to execution of the marketing policies.
Candidate's profile:
a) requirements:
Good knowledge of English is a must (at least equivalent of B2),

Previous working experience in the area of international marketing,

Exceptional creativity and proactivity,

Knowledge of Social Media (Facebook, Instagram),

Organizational skills, reliability, responsibility and honesty,

Excellent interpersonal skills,

Demonstrating high level of commitment in realized projects,

Open, quick learner,

Knowledge of MS Office (Excel, Word) or Google tools (Sheets, Docs),

Knowledge of marketing tools (especially Google Analytics),

Secondary education.
b) additional assets:
Previous experience as an exhibitor at trade shows,

Photography and photo edition skills,

Good knowledge of German.
We offer:
Ability to work in a global industry,

Stable full-time job based on employment contract,

Regular working hours,

Base salary + bonuses,

Ability to develop and realize interesting projects,

Friendly working atmosphere.
Please apply by sending a resume with a picture to: praca@demi.com.pl
Please enclose the following statement to your application:
"Wyrażam zgodę na przetwarzanie moich danych osobowych na potrzeby udziału w obecnych i przyszłych procesach rekrutacyjnych organizowanych przez DeMi Poland sp. z o.o. sp. k. z siedzibą w Mielcu".
We thank all interested candidates for their applications. We reserve the right to contact only selected candidates.
Biuro Karier Wyższej Szkoły Prawa i Administracji jest wpisane do rejestru agencji zatrudnienia pod numerem 2130